Pricing Tips for Your Irrigation Services
It's competitive out there so knowing the exact price to charge isn't an advantage, but merely a must. It's a starting point, not a differentiating point.What we're covering here are just the basics, for mostly new businesses or businesses offering a new service. If you're looking for more advanced tips check out: Flat-Rate vs. Time and Material Pricing for Your Irrigation Business
Also, we're not going to tell you an exact price to charge. Different markets affect pricing in different ways. We want to be a guide, helping you determine the price best for your business. And like most things in business, perfecting your price takes some time, a bit of calculating, and a lot of patience.
Which makes me think of The Office episode where Michael starts his own paper company and low-balls the whole competition before finding he can't run a business that charges such a low price. So, he ends up calling people who he already promised a low price, asking them to pay more. In the end, Dunder-Mifflin buys him out and everything is back to normal. Classic Michael.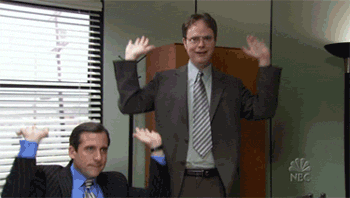 What you charge starts with what you spend
Whether your price is based on time (mins/hrs per property), size (property's square-feet) or a combination of both - there are two main costs (on your end) to consider when determining a price.
Direct Cost: These are the costs that go directly towards completing the job at hand.
Examples: Labor, materials, equipment
Overhead cost: These costs are necessary for your business to operate. They indirectly allow you to perform and complete each job (i.e. project) you have.
Examples: Phone bill, Internet bill, rent, mortgage, taxes, regulatory fees
Revenue Goal
Having a revenue goal is the first step towards making a profit. Taking into consideration the number of team members you have and the available equipment to perform jobs simultaneously, you can figure out the number of clients you can take on. And knowing this, allows you to calculate what you need to charge to meet your revenue goal. Below is a basic Revenue Goal formula:
Number of clients + Pricing = Revenue Goal
Research Your Market
The main thing you'll want to figure out while researching competition pricing, is what you can't charge. Meaning what price would be overcharging. Remember, for the most part, the market sets the price, not you.
HomeAdvisor and Homewyse both have a tool to help understand your local market. They basically offer the same functions, like price averages based on zip-code and square-footage.
As you try to understand the climate of your market you'll likely come to realize certain customer values and expectations. This is where your pricing comes from. Don't think about how you value your service. It's not about what you would pay it's about what your customer would pay. It's important to understand that you're not the customer, you wouldn't pay someone to fix your irrigation system. So, whatever you would pay for irrigation services or installations is most likely lower than what your customer would pay.
Knowing what to charge is merely the beginning - your quality of work, customer service and the overall efficiency of your business is what ultimately sets you apart from the competition.
How to Write an Irrigation Contract
[This is an condensed version of our How to Write an Irrigation Service Contract blog post.]
QUICK DISCLAIMER: I'm not a lawyer, below reflects basic advice on irrigation service contracts. If you have further questions or concerns it's always best to reach out to a real attorney that's passed the BAR.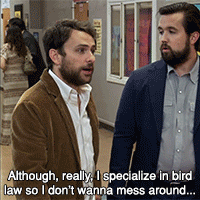 What will you be doing for the customer?
This is where you include all the services - from start-ups to in-season check-ups to blow-outs - you'll be providing the customer. It's super important to be clear during this portion of your irrigation service contract.
What's the customer's cost?
As mentioned in the last section, picking your price involves a few factors. And once you determine this number (and method) it's important to clearly define how much the customer is being charged and why the cost is what it is.This may include listing your hourly rates of technicians or simply stating how much a start-up (or winterization) is going to cost.
How do they pay? What if they don't?
Somewhere in your contract you'll want to include invoice-related details. You should clearly state how they can pay (e.g. check, cash, credit card, direct debit), what their pay period is (e.g. 30 days of the date of invoice) and what happens if they fail to make a payment (e.g.services will cease until payment is made or all balances 15 days or more past due are subject to a certain service charge). Vice-versa, it's a good idea - especially if you offer auto-billing and auto-payments - to state how you'll return any payments made on mistaken charges.
What else do they need to know?
Like any legally-binding documents, it's vital to clarify any ambiguities in your irrigation service contract. This varies, but can be anything from special provisions to modifications or amendments to who's responsible for certain damages to causes of termination to insurance coverage.
Looking for more resources? Check out the Irrigation Service Contract Template we put together.
How to Manage Your Contracts with Software
[DISCLAIMER: The following details the benefits of using software, like our's, for your irrigation contracts. You don't need to have software to run a business but we think it makes life easier and your business more money. Don't believe us? Here's what our customers have to say.]
We all appreciate little life hacks that make our lives easier. Things like drive-thrus so we don't have to get out of the car, online banking so we can transfer money with the tap of a few buttons, and maps on our smartphone to eliminate the dreaded folding of the road maps.
The point is, having things more "automatic" makes running our lives a lot easier. This is also true in a business sense. When things are electronic and data is sent in "real time", our jobs become a lot simpler and more stress-free.
Contracts are a little "hack" in themselves in that the customer does not need to call in every time they need a service performed. You simply present them with a contract on when and what you will provide them with, they sign, and you do the work. And if you have irrigation business software, this entire process can be one of the simplest within your business. Here's how:
Mass Scheduling
Once the customer signs the dotted line, you want to get them on the schedule quick so you don't let the information slip through the cracks. Scheduling software is perfect for this because it helps you schedule an entire contract at once. You simply state the services that need to be done, select how far apart they need to be performed, and hit schedule.
The great thing about contracts, is that most are pretty flexible. If an appointment needs to be change, you can simply reschedule it for a different day or week and any remaining appointments for that contract will be pushed forward as well. This eliminates any services being "lost" or not getting rescheduled due to a conflict or a sick employee.
Routing
Another awesome feature to help you manage the contracts, is routing. Routing can be done to have the most efficient path for your trucks to follow. You can have them start from the farthest point and work their way back to eliminate driving all over town and wasting gas.
Again the flexibility of contracts comes into play when routing for a day or a week. You can check to see if any jobs are in the same area as a contracted customer and simply add the service to the techs day. If they are in the area and the contracted work can be done at any time, why not add it in when your tech is already in their area so that a second special trip does not need to be made?
Contact Information
Do you have a lot of information being brought to you each and every day? Is it hard to keep track of every detail that goes along with each customer? Contact information and history may just be your sanity keeper.
With the customer's complete history, you and your techs can see what was last done at the customer's property. This way you know if they are in need of mowing, blowing, trimming, etc. It helps to eliminate anyone doing the same work twice and gives you one more place to check to ensure the customer's contract is being fulfilled.
Contract Management
With the contract management feature many irrigation software solutions have today, you can see how many more jobs are needed for the customer and if you are going to complete your end of the deal on the contract.
It is always nice to have a place to check in and see where your business stands. Having contract management allows you to eliminate any paper shuffling or technician calling and simply pull up the contract in your software and look. You can see how many and which services are still needed and also use it as a selling point. You will be able to offer additional services the customer is not taking advantage of by seeing what they typically purchase from you.
Life hacks are the simple things that make our lives a little easier. Make your business life a little easier by managing your contracts with your irrigation software. You already have the software installed, and so using it to its full potential is one more way you can help your business grow, without causing your stress to grow with it.